Post by georgek on Sept 11, 2016 5:51:48 GMT 1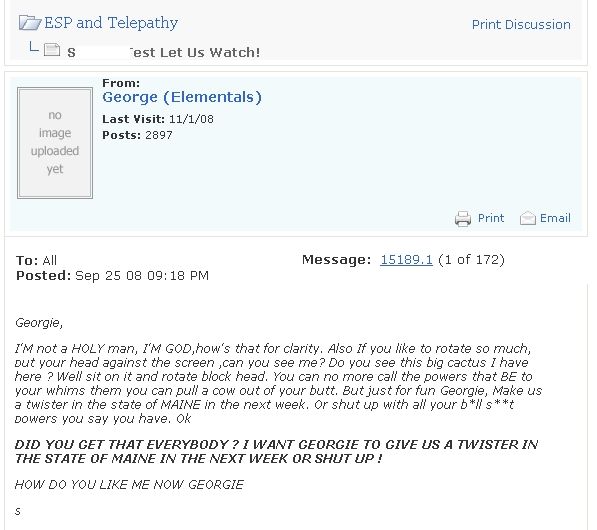 I think this demonstrates how a lot of people think? My aim here is not to get into an argument, as this is date stamped to show what the mind can do?
Here is an interesting subject because he challenges my ability as to show to others that I am a fake.
This was not what I asked, and I was very happy strutting my stuff until he came along. This is a typical example of the way people think.
In normal circumstances I just walk away, but her I could not. Most psychics, clairvoyants would simply make excuses because they could not take the challenge. I could! If I did nothing, then everyone would have said that I wrote a load of rubbish. So what would then be the point of writing and to try and make my points?
This is how bullies operate, they take something totally impossible to task those who they feel will run away. He picks something so difficult that no one would take his challenge.
In my post above, I said I accept and made a headline for readers to watch...as now I was going to prove what I say.
Hurricane watch for Maine as Kyle heads north
Full story: The Associated Press
A rare hurricane watch was posted for part of the Maine coast on Saturday as Tropical Storm Kyle roared north toward the region with a threat of conditions similar to one of New England's nor'easters.
'Hurricane season isn't over, ' said Maine Emergency Management Agency director Rob McAleer. 'It's been a very active season.'
It was Maine's first hurricane watch in 17 years, the National Weather Service said. Elsewhere in New England, a hurricane warning was posted for Nantucket Island off the coast of Massachusetts in September 1996, according to the weather service office in Taunton, Mass.

None Recyclable
Mods to the Rescue......but words in their head. Telling them to STOP and let me finish. He wanted to stop the post.

So HE lost.
Now the Second Time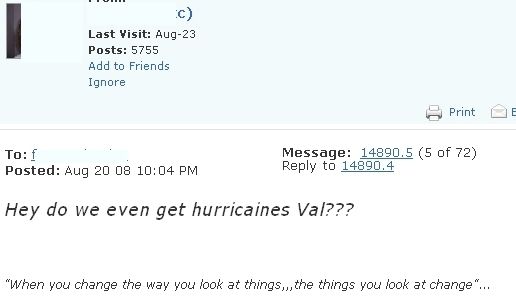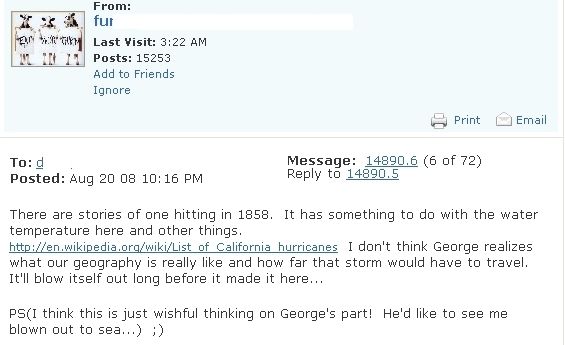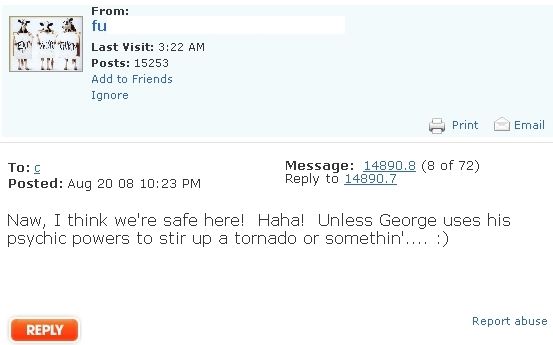 HERE IT COMES ......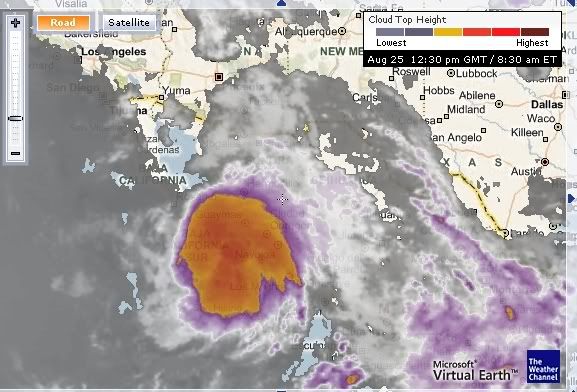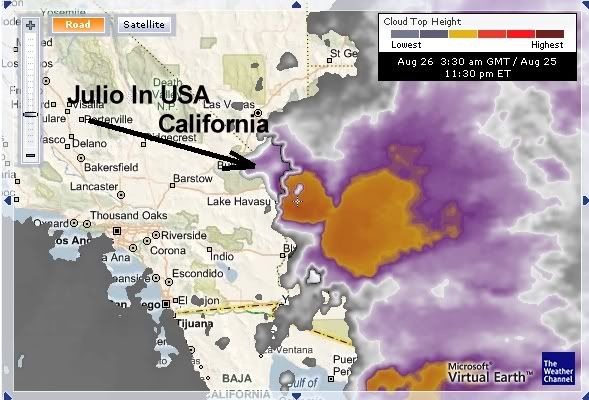 So...check the dates...as here comes Hurricane Julio with tornadoes....that they say will not happen!!! The first hurricane to hit California in over 150 years and all done in a few days!
Oh yer they were more and more and not one failure!
Conclusion




I guess this makes me mad? Trouble is my friends...they lost and I won.
So if people set these challenges and lose, why can't they admit defeat?
I am only mad if I was incorrect...but instead I proved what I said!
So what is it?
How do you prove your point?
Or even discuss your point when people have made up their minds before they let you prove yourself?
Where are my apologies?
No where...because people will always believe what they want to, no matter how many time you prove things.
If they set their standards in order to mar your reputation and fail, how can they still be correct?
Just like UFOs and such things....there is no proof as no one will ever let you!
Or are these dates wrong...lol?
NEXT:- They ask for more......
(I will print this if I am still allowed...but I somehow feel that I have said too much all ready. My posts are for interest only...as I have no malice other than having proved my point so I can validate my post?)

Oh by the way...referring to the top posting...I could see him and draw him as you may be fortunate to hear how he tries to make excuses after I mention his pony tail...before drawing him. He asked me...and I obliged.



Oh I better write that this is just my thoughts...as I may be preaching....thank you.